Simply unzip the Educase, remove any items, fold the legs into place, and flip it over to create a smooth, elevated writing surface in seconds.
















Educase is a backpack that easily folds into a desk to provide a study space for primary school children at school and at home. It's a simple design with a big impact.
By adding portability to an everyday product, Educase is helping students transform the way they learn. Classroom environments can be created anywhere, for example:
At home

During tuition classes

In disaster relief situations
It is made with the help of local manufacturers, using locally sourced materials to ensure that both students and communities benefit from this initiative.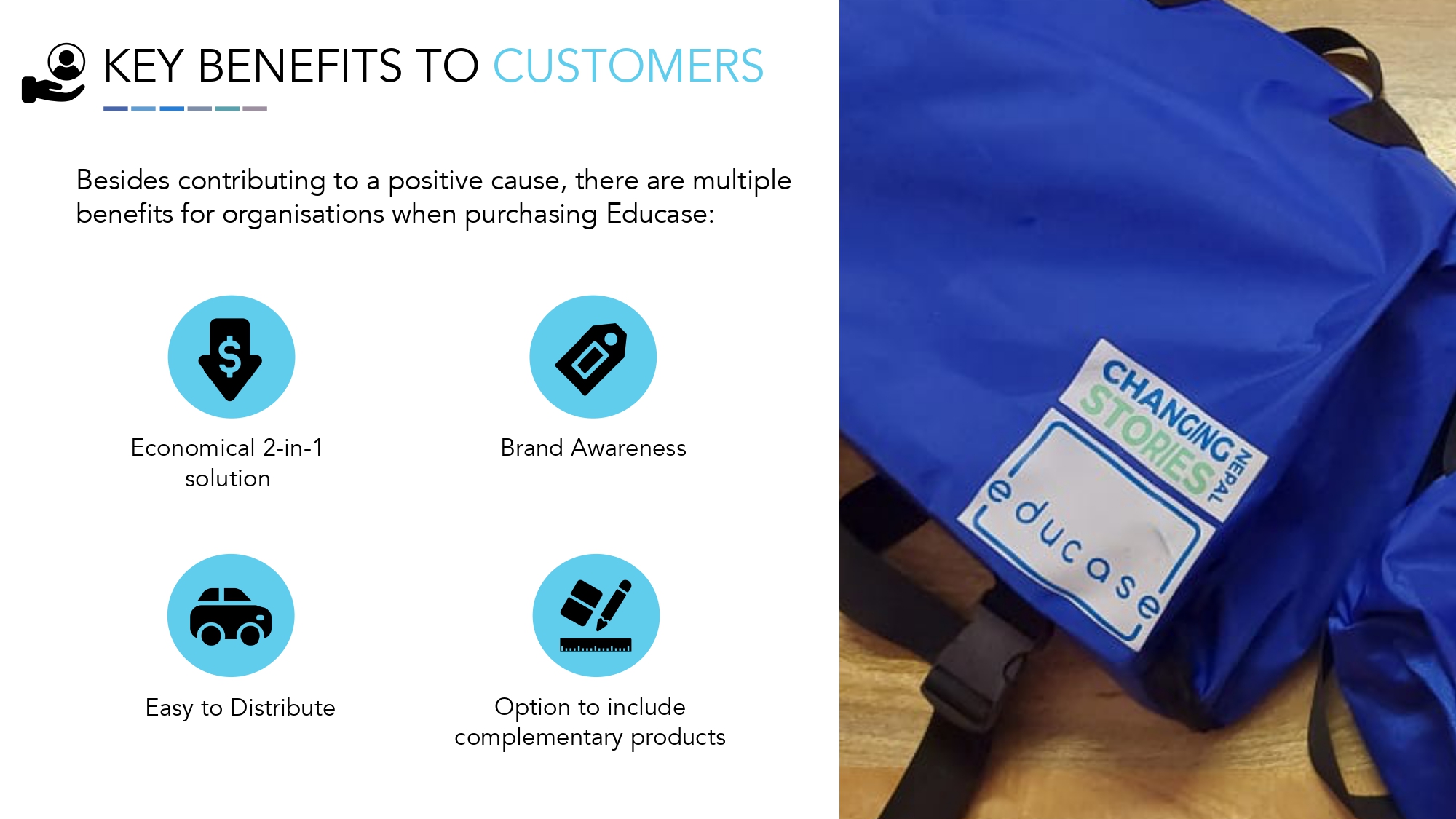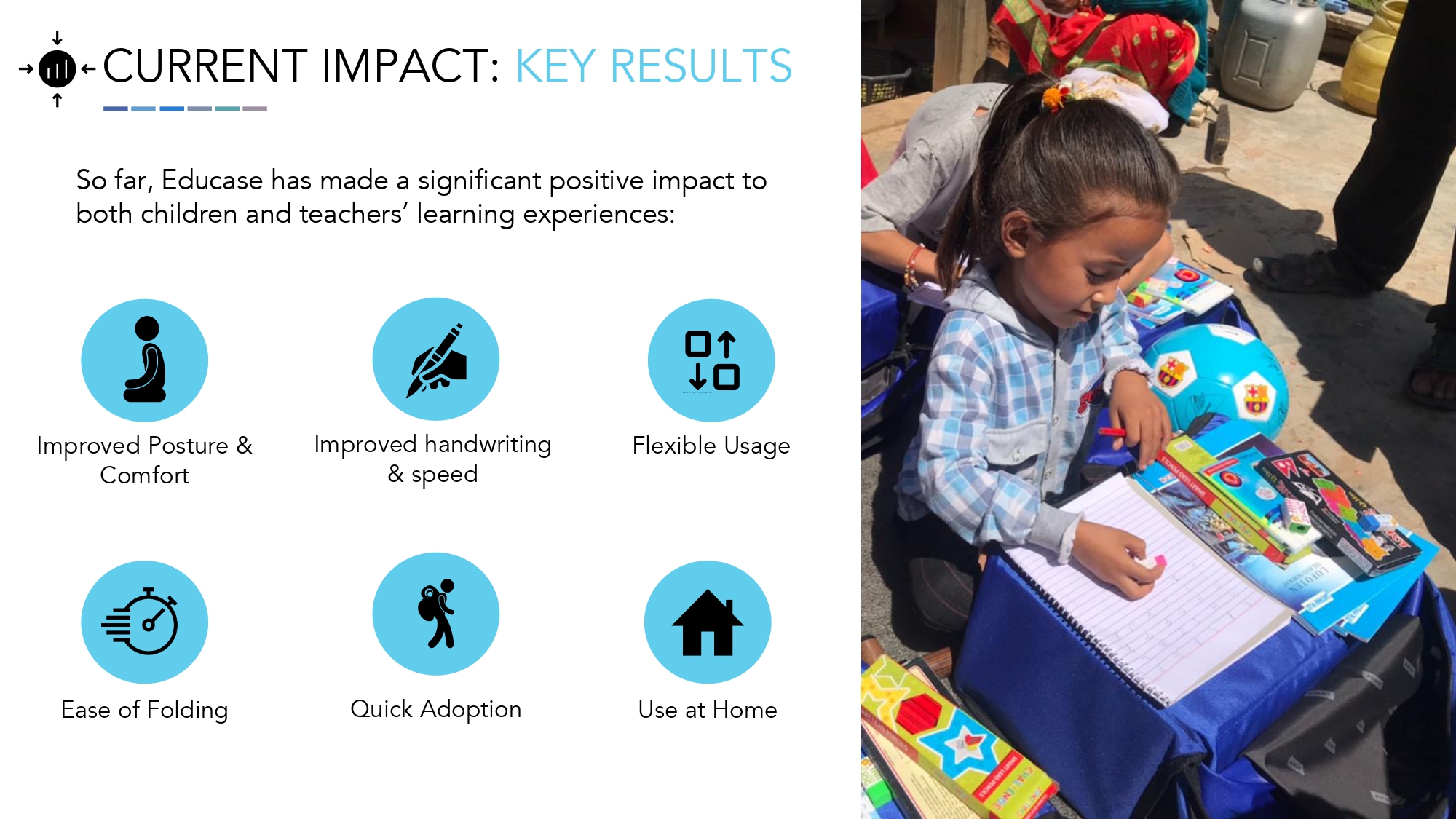 Frequently Asked
Questions
Where is the Educase made and designed?
The Educase was designed in the UK and is now made by local manufacturers in Kathmandu, Nepal.
Do you ship internationally?
Currently, Educase bags are only available in Nepal, however we do have plans to expand internationally. Please get in touch with us if you would like to have Educases in your country.
What are your bags made out of?
The inner material of the Educase is made out of solid cardboard and is encased in a waterproof, durable fabric to form the bag component of the desk.
How strong and durable is the Educase?
The desk can take up to 75 kilos in weight, and the outer casing of the Educase desk makes it highly resistant to rips and tears and is able to remain in good condition for several years.
How soon will I get my bag once I complete my ordered?
It usually depends on the size of the order. Smaller orders eg. 30-40 bags can be done under a week, however larger orders over 100 bags could take 10 days. Delivery time may vary according to distance.
How can I place an order?
We currently do not sell in-store. To place an order, please get in touch with us at educaseproject@gmail.com.
What is your refund policy?
In the unlikely event that any bags arrive damaged or are below satisfactory, we'll make sure to replace them with new bags promptly.
How are the profits of the business used?
The majority of profits generated by Educase are reinvested to cover expenses and ensure continuous growth (e.g. team expansion, branding, marketing, etc.) in a sustainable manner.
Note About Local Manufacturing
Our Educases are made by local manufacturers in Kathmandu, using locally sourced materials to ensure that both students and communities benefit from this initiative.